Hold Tight! PR is an affordable, fast-paced music and alternative media PR company that's absolutely passionate about working with the best music out there. We're based in London, UK and work with some of the most exciting projects from around the globe. Our client roster includes artists, labels, festivals and brands from the UK, USA, Australia, India, mainland Europe, United Arab Emirates and more.
We work with many genres, from Rock to Electronic, Metal to Sludge and everything in between. The genre isn't important to us, but exceptional music and artistry is. That's why we work for a variety of clients - from major labels and smaller indie labels, right through to unsigned bands. Guided by our vast knowledge and experience of the media and music industries, we can deliver creative and effective campaigns on a competitive budget, whether you are an unsigned band looking to build your profile, or an established artist wanting to deliver a solid release campaign.
An insatiable drive for getting good music heard and working only with bands, brands and artists that truly excite us is at the heart of our strong relationships with journalists; the core of great PR. Our methodology is targeted, personal contact with the key people in the media who we know will love, understand and want to help push your band, festival or brand to the next level.
Here at Hold Tight! PR, we offer tailor-made and fully integrated professional press campaigns for new releases, tours, events and festivals comprising of:
- ONLINE / VIRAL MEDIA
- TARGETED PRINTED PRESS - global, national and regional
- TELEVISION, RADIO & PLAYLIST PLUGGING
- SOCIAL MEDIA CAMPAIGNS
- MEDIA & AD BUYING
- RE-BRANDING / IMAGE CONSULTING
- MARKETING AND ADVICE - from concept to distribution
- EVENT PROMOTION - booking artists / guest list prep / PR awareness
- ARTICLE WRITING - content creation for your campaigns
For release campaigns, ideally we look to get involved with an artist 12 weeks before the release of their album, allowing us enough lead time to get your product into the hands of the print press who have the longest lead time before publication. No cookie cutter campaigns here; everything we do is custom. From writing materials to crafting pitches, we individually target the right people with the right message.
To discuss your upcoming campaign, get in touch by hitting the contact button above!
Vince Neilstein, MetalSucks
"Speaking from the press side of things, Hold Tight PR are always a pleasure to work with. We're bombarded with 150 some-odd press requests every day, but Hold Tight's always jump to the top. That's because the people at the company approach pitches with a discerning eye; I know that if I receive something from them there's a really good chance I'll like it, because they know better than to ask me otherwise. Other publicists should take a hint from that approach!"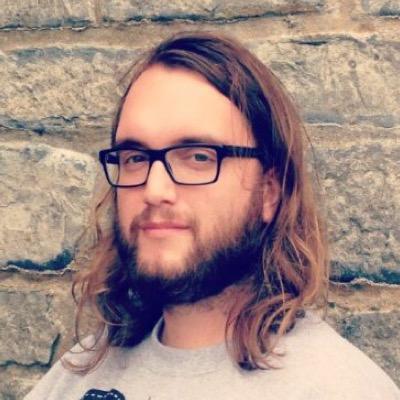 Alex Baker, Kerrang! Radio
"When you receive hundreds of emails and CDs every day, you soon start to notice patterns. You subconsciously get a feel for what something's going to be like, before you've even clicked play.
Although I listen to everything I receive (eventually) as such, the reality is that I will naturally gravitate towards sources I trust as a priority - and I trust Hold Tight PR. I don't think I can remember the last time that they sent me something I didn't like. They are a source for me and if I was still in a band these days, I'd want to be part of that source."
Chris Grenville, The Monolith
"After working with Hold Tight for the best part of seven years, I can honestly say I've yet to come across another PR firm with the same blend of measured tenacity and gentle belligerence. What really sets them apart is their dedication to getting to know their press colleagues; not only do they know a writer's tastes in order to tailor their approach, but they remember your birthday, they ask about your cat, and they've yet to firebomb my house, despite threatening to on at least seven occasions. It's these little touches that make them such a delight to work with, and a boon to their clients."
Eden Kupermintz, Heavy Blog Is Heavy
"Having worked with dozens of PR companies and labels, we at Heavy Blog is Heavy are always thrilled to see that Hold Tight are on a case. They blend professionalism with a personal touch, making sure that any project (be it band, album, event, video, you name it) gets the loving attention it deserves. It's always a pleasure to work with them and their roster, as we know we'll get all the info and assistance we need to help us make sure any campaign goes off without a hitch. They also have the best cats."
Frank Godla, Metal Injection
"Each year it gets harder to cut through the noise, with hundreds of PR emails coming to Metal Injection every day. So I put Hold Tight PR at the top of my must-read list because I can always depend on them to present me with something new and exciting. They're some of the most personable and professional people I know in the PR game, and really bring out the best in their clients. If you're looking for a PR agency who believes in their bands, and is daring enough to make create house hold names across the globe, then you should consider Hold Tight your new friends."